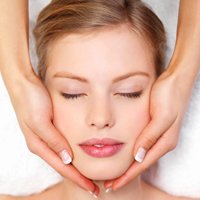 Every month we offer fabulous, hard to resist offers to help calm and relax our clients.
December Offers
Winter Delight
Relaxing full body massage with Katherine Daniels skin bespoke facial
1 Hour 45 minutes £50

Baby Its Cold Outside
Hot stones back,neck & shoulder massage followed by a hot stone facial
1 Hour 30 minutes £50

Christmas Glow
Rejuvenating microdermabrasion facial & relaxing scalp massage
40 minutes £35
with back,neck & shoulder massage
1 Hour £45
Chilly Toes
Luxury Pedicure
45 minutes £25
Book now to avoid disappointment!
GIFT VOUCHERS AVAILABLE.
0141 637 5555
BOOK ONLINE NOW AVAILABLE