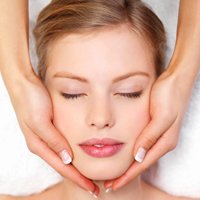 Every month we offer fabulous, hard to resist offers to help calm and relax our clients.
Spooktacular October Offers
The Mummy Wrap- Katherine Daniels muscle de-stressing back treat includes scrub, massage and detoxifying algae wrap
1 Hour £37
Boo-tiful Skin- Katherine Daniels velvet skin body treatment with full body hot oil massage
1 Hour £37
Bride of Frankenstein Facial- Manual crystal clear facial to get rid off all your DEAD skin cells and give your skin a brightening pumpkin glow
45 Mins £30
Wax of your Warewolf - Eyelash/eyebrow tint and tidy
Hey 30 Mins £16
Trick or Treat Fix My Feet- Luxury pedicure
1 Hour £27
Book now to avoid disappointment!
GIFT VOUCHERS AVAILABLE.
0141 637 5555
BOOK ONLINE NOW AVAILABLE